Hudson Knox Construction will build and manage your commercial renovation or commercial build from start to finish.
We have over 40 years of experience in managing projects for retail, restaurants, office buildings, grocery and industrial buildings.
Commercial Renovation vs
New Commercial Build
If you are considering a Commercial Renovation or Commercial Build, it is important to understand the different ways your decision can impact your company. We will work with you to review your goals, timeline and budget to help you determine which is the right choice.
It is important to begin with an open discussion including everyone involved. Areas to discuss include a realistic budget, purpose of the project, possible issues, a timeline, and a list of compromises. Other topics will arise during this discussion, which in turn will help determine the best approach for your project.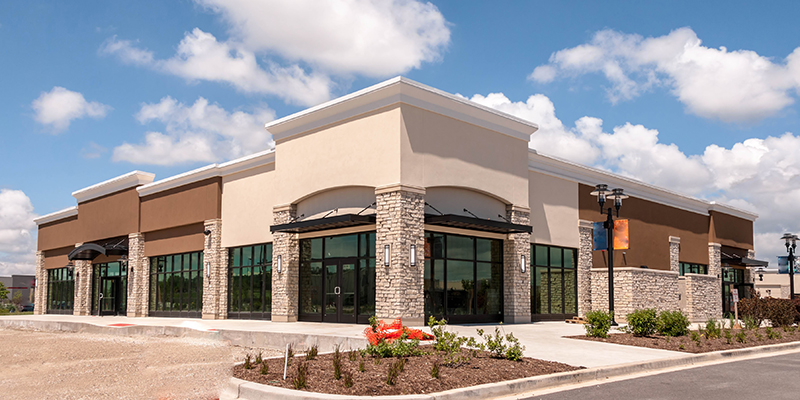 In most cases a commercial renovation will save time and money. It also allows you to maintain characteristics of the existing building.
Areas to review when you are considering a renovation
Location/ROI
Given the development and location, will you see a return on investment (ROI)?
History of the Building
What is the history of the building? Is the building structurally sound? Does the building offer character and charm
Building Use
Will your project require  transforming the entire building?
Hazardous Material
If hazardous materials are present (asbestos, lead paint, etc.), how will it impact your budget and timeline?
Building Codes
Will you be required to bring the building up to code?
Cost
How much will it cost long-term? Short-term?
This may be the best approach for your business. New commercial builds often come with a greater cost, however there are many benefits. Customizing your building to fit your needs, health and safety, and energy efficiency.
Some areas to discuss for new commercial builds
Aesthetics
Will you need to give greater consideration to aesthetics than if you choose an existing building which exudes unique features and character? On the other hand, will you gain a freer hand at design and a more efficient layout in a new building?
Environmental Sustainability
Which is more environmentally friendly and sustainable – the added benefits of new construction in energy consumption and control or recycling an existing structure?
Modern Technology
Can you more easily integrate the needed electrical systems for modern technology with new construction?
While there is no right or wrong answer for your business, these factors will get the discussion started on the right path to the best solution for your business. A professional designer, project manager, and contractor can also provide sound advice in helping you meet your goals.